The history of Esapharma begins in 1992 in Melzo, when the Italian Health Authorities granted the authorization for the production of semi-solid, non-sterile drugs for dermatology.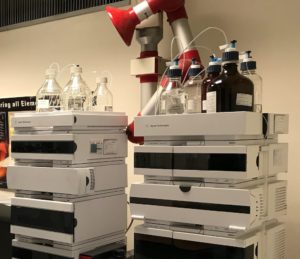 The pharmaceutical authorization was issued to Pramil s.r.l., a Company whose management already had strong expertise in the cosmetic industry.
In December 2002, Pramil s.r.l. changed its name to Esapharma s.r.l., retaining all the staff and workers employed.
From 2002 to 2015 Esapharma completely renewed itself with a complex process according with GMP standards, still focusing on dermatology and still benefiting from the expertise acquired by its founders and personnel over the years.
At the end of 2018, the Esapharma Group completed the acquisition of a new production site, based in Switzerland. The operation is aimed at supporting the project Group growth's . This renewed production capacity will allow to better meet the customers' needs and to expand the product offerings.
Since October 2019 Esapharma becames S.p.A.
Esapharma's know-how and formulations skills allow us to propose solutions that create clear advantages for the patients in comparison with the competitors.

Esapharma manufactures non-sterile gels, semi-solid forms made by a continuous phase, conceived for dermatologic use. As active substance these gels contain clobetasol propionate 0,5mg/g (0.05%): a very high potency synthesis corticosteroid particularly indicated for inflammatory diseases, such as psoriasis, dermatitis and pruritic manifestations.
THANKS
Esapharma would like to thank everybody who contributed to the company's growth and development, with diligence and passion. A special tribute can be assigned to all those who have always believed in Esapharma, but unfortunately cannot be present at the moment to share its achievements together with us.